Goran Ražnjević, CEO, ILIRIJA
Goran Ražnjević, CEO, ILIRIJA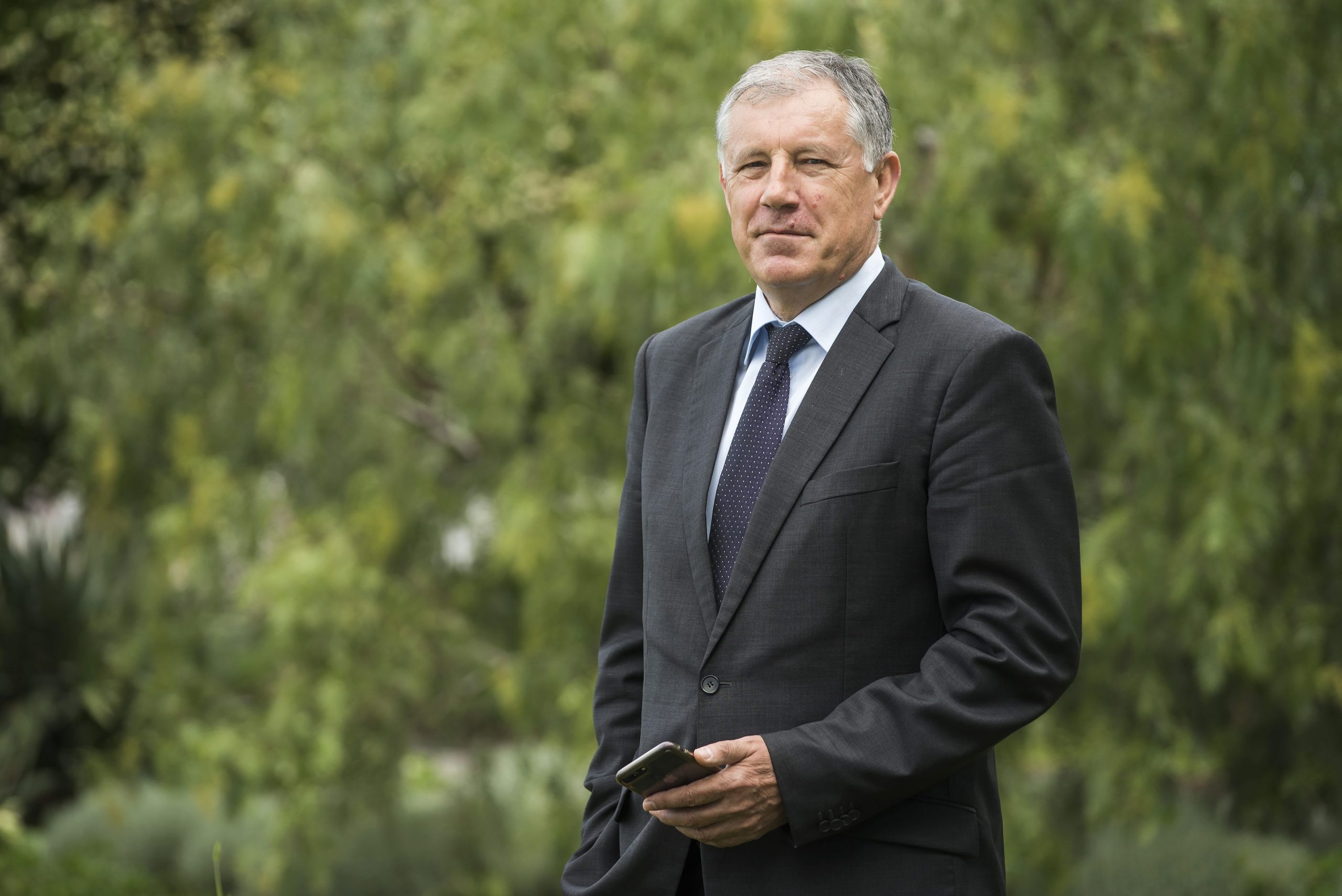 For over 64 years, we have based our diversity policy on employing workers belonging to various age groups, having different levels of education, knowledge, experience, background, sex, etc., each contributing with their personality and individuality to creating what is now Ilirija " a modern and responsible corporation
Could you share with us some key milestones in the D&I journey of your company?
Diversity is a vital part of business operations of tourist companies, which is why business activities of Ilirija, a tourist company, rest on diversity grown from the desire to meet other cultures, customs, traditions, history, gastronomy, etc. As a company that operates within an industry that rests on diversity, from the moment of its founding, for over 64 years, we have based our diversity policy on employing workers belonging to various age groups, having different levels of education, knowledge, experience, background, sex, etc., each contributing with their personality and individuality to creating what is now Ilirija " a modern and responsible corporation. For decades, Ilirija has been fostering diversity of its employees on the one side, and equality in all rights and respect for personal dignity of its employees on the other. One of the key moments in further developing the company™s corporate culture, based on the principles of diversity and inclusiveness, is the signing of the Croatian Diversity Charter.  This means that we have been recognised as a company that promotes diversity as one of its core values. The President of the Management Board of Ilirija d.d. has been appointed as the diversity ambassador, which further encourages and places an additional responsibility on myself, as well as Ilirija, to further promote the objectives from the Diversity Policy. Also, in 2020, we joined the Alliance for Gender Equality, which further strengthened the company™s course in developing its corporate values on the principles of diversity and inclusiveness.
What aspects of diversity management have the highest priority in your company?
The values we cherish most as a company are equal opportunities in the workplace for all our employees, both permanent and seasonal, as well as a diversity of knowledge and experience and the preservation of personal and business integrity and dignity in the workplace, regardless of sex, age, personal beliefs, etc. of our employees, and we channel them towards the creation of a community, that is, of a motivating and stimulating business system that cares about its employees. One of the permanent goals of Ilirija is to create a working environment that encourages and ensures their professional development, while taking care of their social needs by respecting their personal and professional diversities. Knowledge, experience, education and competencies are the principles on which we base long-term and sustainable development of the company as a responsible business system, with an emphasis on respecting the personality and dignity of our employees, with zero tolerance for any form of discrimination.
Which D&I activities have been implemented in your organization so far?
Activities and measures that we have implemented aim to put into effect the fundamental principles of diversity, inclusiveness, and equality in the company, and they begin with the principle of equality of rights of our employees, such as receiving the same salary for the same position, i.e. there are no differences in employee salaries based on sex, age, religious or other belief or diversity, including other material and non-material benefits, which the company offers its employees. These measures have also contributed to building a sense of community, i.e. a motivating and stimulating business system that takes care of its employees. We have demonstrated the foregoing both in the previous business year and in 2021, when, despite the global pandemic and reduced business operations, we maintained full employment, preserved our business activities, achieved positive results, ensuring the stability of our business system, with full respect of all of its fundamental values.
What business benefits do you see as a result of
increasing D&I?
Implementation and strengthening of diversity and inclusiveness principles by respecting the personality and dignity of our employees, with zero tolerance for any type of discrimination, makes our business system productive, efficient, innovative, and competitive or, what we in Ilirija often point out, the company was formed by transferring the diversity of its employees, through the diversity of knowledge, experience, education, and competencies, into the diversity of the system. This is supported by the fact that we have been operating successfully for over six decades and have achieved positive results, i.e. preserved the business activity of the company for the future in the most challenging times for the hospitality and tourism industry all over the world.
Can you name three diversity challenges that companies have to pay attention to? In your opinion, what are the biggest challenges faced by the industry sector in creating a diverse and inclusive workforce?
From the perspective of a tourist company, keeping the business system stable, economically sustainable, commercially recognisable, and competitive also means preserving its values. A company, regardless of whether its business activity is global, regional, national, or local, in today™s extraordinary conditions due to the global health crisis, is facing the challenge of preserving its business activity, as well as its other values, which are implemented through its activity not only within its own system but also, through its shareholders, within the greater community. The challenges which some of the companies are already facing, and a lot of them will soon face, result from the demographic structure of the population, i.e. an increasing number of older people in the overall population, and, as a consequence, the working population, as well as the accelerated migration of people, not only in EU member states. Also, apart from employment and the rights resulting from employment, new generations of employees today have far greater expectations from their employers. New generations of employees view companies through the lens of values which a company supports and continuously and actively implements, which has already become a basis for distinguishing the companies regarded as desirable employers. One of the challenges in creating a diverse and inclusive workforce is most certainly the ability of the employer to ensure a working environment that will allow an efficient adaptation of new employees to working in a diverse, random environment (either according to age, sex, nationality, religious, political, or other beliefs), on an operational level. Now more than ever, this will have a far greater effect on the ability of companies to create a positive and stimulating working environment, which will also reflect on their performance.
What do you do to convince your colleagues to see the value in diversity management, or even more to truly get them on board?
I believe that everyone should know for themselves what they have to do, considering their own business system and that there is no room for playing the game of persuasion. The best way for other businesses to join us is to promote the diversity policy by publishing examples and business practices of companies that have included a diversity policy in their corporate culture, additionally empowering it by implementing activities that aim for the values and the principles to be recognised among the employees, not only as words but as values incorporated at an operational level.
Any plans for the upcoming #EUDiversityMonth this May?
The European Diversity Month will be celebrated in the second half of May with posts on corporate social networks and our website on the values and principles on which diversity is based in Ilirija, by publishing information on celebrating the European Diversity Month and the statement of the President of the Management Board of Ilirija, as a diversity ambassador in Croatia, aiming to promote the principles of diversity, equality, and inclusiveness on our social networks, and by publishing the Croatian Diversity Charter on the company website.
This interview was produced with the financial support of the European Union (project Workplace Inclusion Champion WIC). Its contents are the sole responsibility of the author and do not necessarily reflect the views of the European Union.