Marinko Došen, CEO, AD Plastik
Marinko Došen, CEO, AD Plastik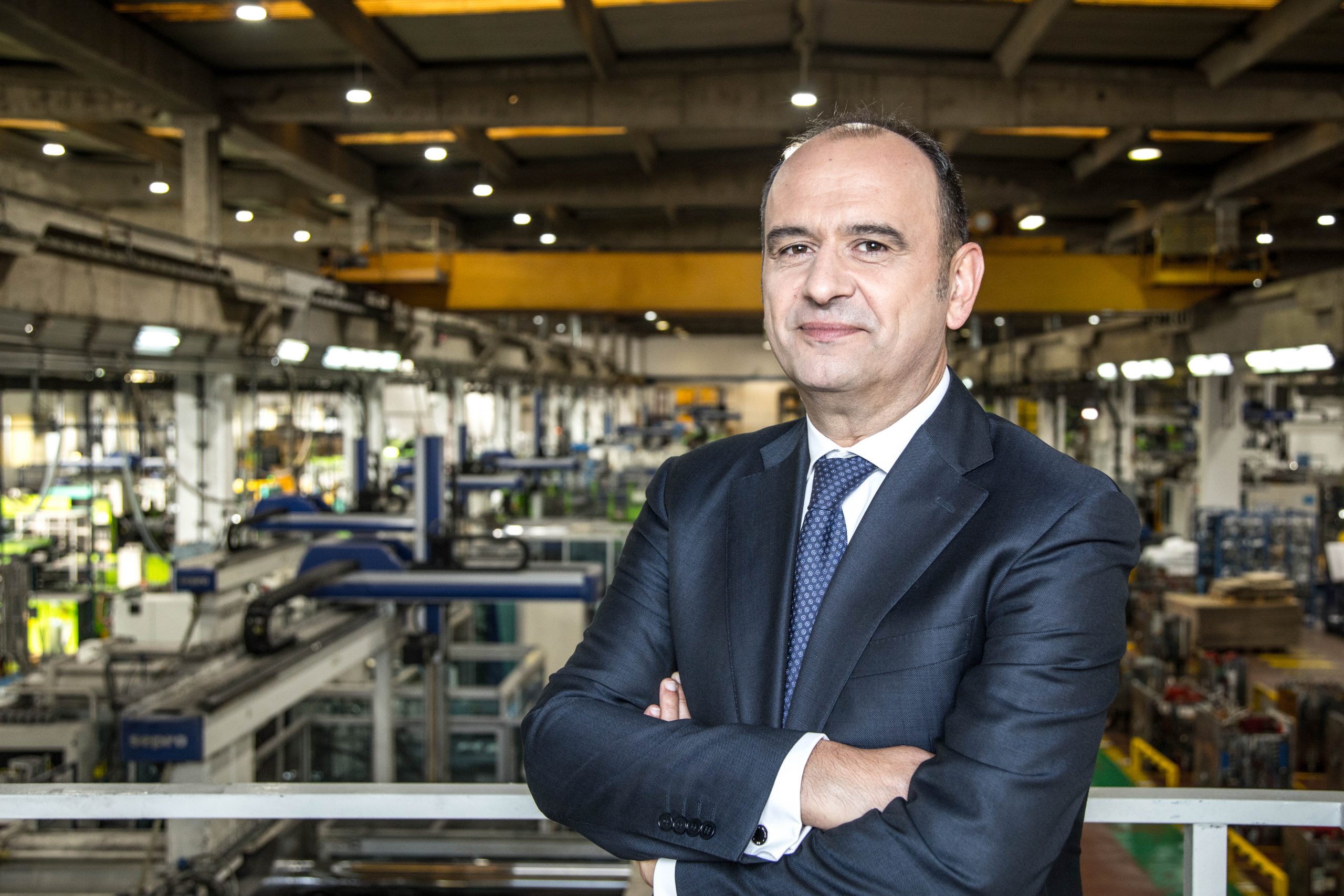 Diversity and inclusiveness in our company in some way date back quite a long time, we have paid special attention to these topics as part of our strategy for the development of corporate social responsibility. They have become an important and indispensable part of our daily business activities and reflections.
Could you share with us some key milestones in the D&I journey of your company?
We are a multinational group that operates in different countries and cooperates with customers around the world. At the same time, we employ people of different skills, abilities, age structures, cultures, life backgrounds and abilities. Equal opportunities for employment and work, equal pay and opportunities for advancement, are just some of the common standards of our business. Mutual respect and trust as well as the development of a culture of open and two-way communication are activities that we carry out every day. Although diversity and inclusiveness in our company in some way date back quite a long time, we have paid special attention to these topics as part of our strategy for the development of corporate social responsibility. They have become an important and indispensable part of our daily business activities and reflections. In order to promote and point out the importance of these topics within the company, but also in the public space, we were among the first in Croatia to sign a Diversity Charter and I personally became a diversity ambassador. Three years ago, at the Group level, we conducted an internal campaign "Diversity makes us better" to raise awareness of the importance of this topic in everyday life and work. It produced really good effects, encountered very positive reactions from employees and, most importantly, awareness of the benefits and advantages of diversity was raised. We have also developed a diversity and equal opportunities policy that applies in all our companies, regardless of the size and location of the company itself. Whether we are talking about people or experiences, differences make us richer in every sense. It is a message we convey to our employees on a daily basis to develop an inclusive corporate culture of equal opportunities.
Which D&I activities have been implemented in your organization so far?
Although AD Plastik Group has been paying great attention to the improvement of corporate social responsibility for many years, and thus to the promotion of diversity, in the last five years we have been working on it more intensively, using more modern methods and tools. It is part of our daily considerations and business, for several years we have been regularly conducting activities to raise the awareness of our employees. This includes regular gatherings with employees, team buildings, organization of open doors days for employees' families, Chat room with the Management Board, celebrations of company day and other holidays within the company, we present employees from different production sites in our internal magazine, introduce them to different hobbies of individuals, cultures, food and the like, and at the same time we conduct regular educations on various topics related to diversity and equal opportunities. All this has greatly contributed to the improvement of mutual communication and understanding as well as respect for the personal integrity of individuals. Our company has zero tolerance for any form of discrimination and every employee is guaranteed respect and dignity in the workplace. This is also prescribed by the Code of the AD Plastik Group, which we drafted together with the company's policies. These are documents that all employees are familiar with when they first get acquainted with the company, and they state to whom and how they can contact in case of any suspicion of inappropriate behavior or conduct of colleagues. The Code defines acceptable and professional conduct within the company that everyone, without exception, should adhere to. By applying the policy of equal opportunities in employment and work itself, gender equality is an unquestionable indicator of diversity in our company. Expertise and competencies are the only criteria we are guided by when employing, and according to the same principles, career development is enabled. In the coming period, we will focus more on family-conscious policy.
In your opinion, what are the biggest challenges faced by the industry sector in creating a diverse and inclusive workforce?
We still often encounter prejudices that the automotive industry is "male", which is completely incorrect, and the best witness is our own example. Due to the digitalization and robotization of business, the description of individual job positions is being modified. This creates unwarranted fear and insecurity when applying for a job because of the perception that this will eliminate a large number of workplaces. In Croatia, we additionally face the challenges of lack of professional staff, given that we do not have a developed automotive industry. But despite this, we have been facing challenges successfully. The pandemic has also changed a lot in the known mode of operation and some of those changes will certainly be permanent. The automotive industry is very dynamic and the changes within it are fast and intense, so you need to adjust your workforce accordingly. This requires work on the development of competencies and knowledge. These are exactly the advantages we offer to our employees because they gain specific knowledge and experience. The diversity of the workforce is becoming more pronounced, whether we are talking about gender, age, education or their mobility. Therefore, it is necessary to develop the unique qualities of each individual because they increase efficiency at the same time. Employees are our greatest strength and most important stakeholders, so we implement our development and management strategies accordingly.
What business benefits do you see as a result of increasing D&I?
The diversity of teams brings greater creativity and innovation, and thus the performance and results are better. Such teams are more flexible and have a better understanding, bring new and different ways of thinking, and open different perspectives for decision-making and problem solving. Inclusiveness develops an atmosphere of acceptance and greatly influences the work climate, and motivated, dedicated and satisfied employees are the ultimate goal. Today, it is impossible to imagine business success without the dedication and satisfaction of employees, so it is no wonder that diversity and inclusiveness have become business imperatives.
Can you name three diversity challenges that companies have to pay attention to?
The biggest challenges of diversity in my opinion are stereotypes and prejudices, they make communication and collaboration which is necessary for effective business more difficult. Lack of communication creates a lack of trust and it then becomes a vicious circle that leads to unwanted results and reduced efficiency. To avoid this, diversity and inclusiveness policies need to be pursued on an ongoing basis. Although every employee must respect the company's business vision and mission, as well as its strategy and goals, it is his/her unique personality that contributes to its development. Different cultures, thinking, characteristics or competencies are added value and should be continuously encouraged. Embracing diversity is a surefire path to employee satisfaction, and thus to higher company productivity.
What do you do to convince your colleagues to see the value in diversity management, or even more to truly get them on board?
If I need to convince them of the values of diversity management, then I have not achieved the desired goal. I think I show the most by my example. My business experience in different environments and countries has certainly helped me a lot in that sense. Getting to know different mentalities and cultures has enriched my development and it is something I emphasize every day. The values that diversity offers are invaluable. My co-workers know this, and I continually encourage them to recognize the added value offered by diversity.
Any plans for the upcoming #EUDiversityMonth this May?
Due to the pandemic situation, our activities are somewhat more modest, but we will certainly celebrate the diversity month through our regular internal and external communication channels.
This interview was produced with the financial support of the European Union (project Workplace Inclusion Champion WIC). Its contents are the sole responsibility of the author and do not necessarily reflect the views of the European Union.