Milan Koštro, Panda komunikacije Director
Milan Koštro, Panda komunikacije Director
U sklopu dvogodišnjeg projekta Lideri uključivosti na radnome mjestu donosimo intervjue s čelnicima kompanija potpisnika Povelje o raznolikosti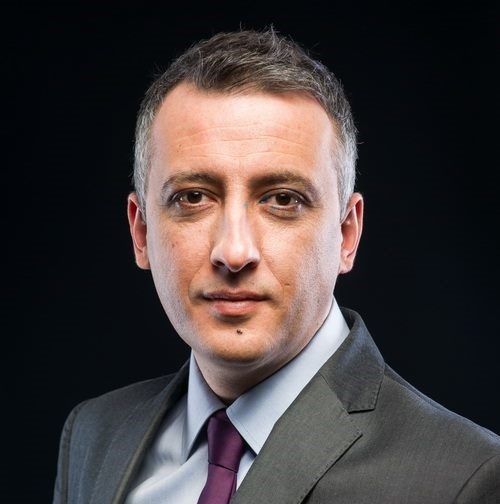 For us, the diversity in general is important. The most important aspects are the age, gender equality and cultural (ethnic) diversity. At the same time, we are determined to improve gender balance in our company.

Milan Koštro
---
Could you share with us some key milestones in the D&I journey of your Company?
Although we are small (micro) company, we signed Diversity charter. Our 10 core values emphasize the importance and commitment to sustainable development, reducing inequality, empowering women, stakeholder involvement and our responsibility for the community. We have introduced informal policies of equal pay, equal opportunities and work-life balance, actively avoiding business communication outside of business hours. So far, we™ve managed to build an image of inclusive company, with strong orientation towards sustainable development, advocating for women™s rights and the rights of vulnerable social groups.
What aspects of diversity management have the highest priority in your company?
For us, the diversity in general is important. The most important aspects are the age, gender equality and cultural (ethnic) diversity. At the same time, we are determined to improve gender balance in our company.
Which D&I activities have been implemented in your organization so far?
We are constantly promoting and advocating women™s empowerment and inclusion of diverse social groups. Our projects are mostly directed to empowerment our women, worker™s rights, rights of persons with disabilities, minority rights, media literacy and other aspects of social development and inclusion. In our external communication we use gender balanced language, fighting stereotypes and promoting inclusion and equality.
In your opinion, what are the biggest challenges faced by the industry sector in creating a diverse and inclusive workforce?
Increase in the number of women on management boards, equalization of women's and men's salaries, unionization of foreign workers, reduction of undeclared work, reduction of risks for low-skilled workers and minority groups affected by automation and the use of artificial intelligence.
What business benefits do you see as a result of increasing D&I?
Better organizational culture and cooperation, enrichment of management capacities, better understanding of clients' needs and easier attraction of talents.
Can you name three diversity challenges that companies have to pay attention to?
Involvement of persons with disabilities both as collaborators and as target groups; employment of women and their inclusion in the management structure; developing a comprehensive diversity policy, monitoring it and reporting it regularly.
What do you do to convince your colleagues to see the value in diversity management, or even more to truly get them on board?
Fortunately, we are all devoted to diversity.
Any plans for the upcoming #EUDiversityMonth this May?
We will certainly promote diversity through our social media and other digital channels and we will participate in the event žDiversity in time of COVID-19ś.
This interview was produced with the financial support of the European Union (project Workplace Inclusion Champion WIC). Its contents are the sole responsibility of the author and do not necessarily reflect the views of the European Union.