Ruža Tomić Fontana, General Manager, Coca-Cola HBC for Croatia, Bosnia-Herzegovina and Slovenia
Ruža Tomić Fontana, General Manager, Coca-Cola HBC for Croatia, Bosnia-Herzegovina and Slovenia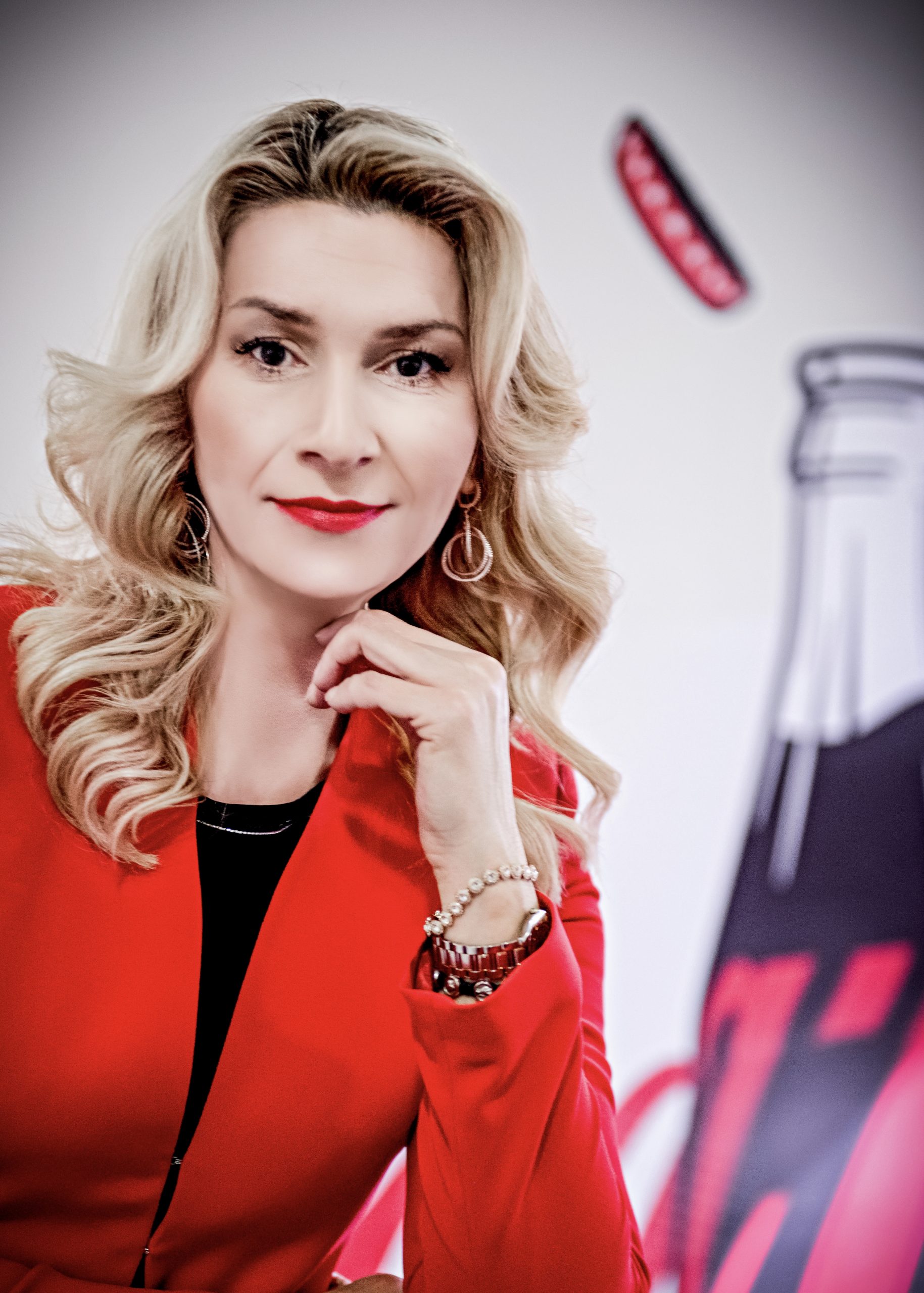 The biggest challenge is eliminating stereotypes and prejudice, which are sometimes deeply ingrained in our society and culture. By educating, informing and raising awareness we can disrupt negative biases and replace biased assumptions with fair and objective rationale.
Could you share with us some key milestones in the D&I journey of your company?
We are devoted to nurturing passionate and empowered teams of people while enriching our communities and caring for the environment. To fulfill this purpose, we introduced
Growth Story 2025,
a new strategy built on five key pillars of growth, underpinned by Growth Mindset Values and guided by ambitious targets. We embedded D&I as a growth pillar based on our firm belief that a diverse and inclusive workforce is key to our market success. Sustainable business practices are at the heart of what we do, allowing us to connect our vision and mission with our strategic goals and commitments for the future, so through our
Growth Story
we work towards accomplishing
Mission 2025 sustainability commitments
. This, for example, includes improving gender balance by reaching a target of at least 50% of management positions held by women in the next three and half years. Currently, we are at 48 % and I believe that by then and even before we will achieve this milestone especially important to our organization. Moreover, we strive towards more women in sales and invite ladies who are passionate about sales to join our company where they™ll be encouraged and nurtured. It is our responsibility as a company to stay among best in class when it comes to diversity policies and practices and to lead our customers, partners, suppliers and community by example. Our aspiration is not only to mirror the diversity of the communities where we operate, but also to lead and advocate for a better shared future.‹
What aspects of diversity management have the highest priority in your company?
In addition to boosting general awareness on importance of diversity and inclusion, our D&I Council agreed to focus on three areas in 2021. These are gender diversity, through which we want to achieve a fair representation of the different genders within our company. This is followed by cultural inclusion, an initiative through which we want to remove cultural barriers to foster an inviting atmosphere for all cultural backgrounds. Finally, our goal of breaking age-related bias focuses on eliminating age barriers and stereotype by removing age as a factor of evaluation.
Which D&I activities have been implemented in your organization so far?
To strategically approach diversity and inclusion, Coca-Cola HBC formed a 16-member Diversity & Inclusion Council which focuses on three main streams: building capabilities, company culture and D&I advocacy. We measure D&I indicators each quarter and constantly work on their improvements through follow-ups. Apart from forming a Council, we organize a Female Talent review each quarter, to assess and explore opportunities for our female employees. This helps us build gender balanced teams, which are essential to our operations. Also, every Line Manager at our company has completed a D&I online education and is expected to implement this awareness into everyday work relationships. Members of the Guiding Coalition within Coca-Cola HBC regularly take part in sharing opinions, experiences and insights regarding diversity. To show support for our female colleagues, we organize female engagement focus groups, where we openly talk about aspects which can be improved and share insights for a more balanced and fair work environment. Further measures " such as an internal mentoring program and strong partnerships - are also based on the strategic approach to anchor the topics of diversity & inclusion even more deeply within the company. Apart from internal activities, we are always proud to support D&I institutions such as HRPSOR, IICA, GIUPAK and UN Global Compact (UNGC) in Croatia and to show by example the positive change that diversity brings to our teams.
In your opinion, what are the biggest challenges faced by the industry sector in creating a diverse and inclusive workforce?
In general, the biggest challenge is eliminating stereotypes and prejudice, which are sometimes deeply ingrained in our society and culture. By educating, informing and raising awareness we can disrupt negative biases and replace biased assumptions with fair and objective rationale. This also includes supporting and motivating Line Managers to build diverse and inclusive teams, which are shown to be more flexible and productive. Coca-Cola HBC Croatia invests in strengthening our managers accountability, leadership skills and capabilities for D&I. We promote a zero-tolerance policy for discriminatory behavior, support openness and actively help our managers to address these issues. We are sustainability leaders on the Croatian market and helping employees feel a stronger sense of inclusion is our responsibility. All of us in the company are persistently making efforts to remove barriers that prevent our employees to feel as part of the team, to increase the numbers of employees from underrepresented groups and to reduce bias in the hiring and promotion processes. Enabled equality of opportunity through fairness and transparency makes employees more likely to feel included and satisfied.
What business benefits do you see as a result of increasing D&I?
Promoting diversity ensures that we recruit and develop the talent we need to succeed, regardless of gender, background or any other reason not related to performance. Firstly, it helps us attract and retain the best people. At Coca-Cola HBC Croatia we benefit greatly from the skills, experience and commitment of the diverse range of people who work with us. Building on a shared positive experience of other successful business practices, diversity and inclusion have helped us improve our decision making due to including broader perspectives in the process. We saw an increase in innovativeness through an influx of new, fresh ideas, as well as talent retention and attraction, resulting in higher employee engagement. Promoting diversity also ensures that our company always provides welcoming and rewarding work environment. Finally, we saw one of our key values grow in importance. Integrity, which is something we value at Coca-Cola and nurture by a diverse environment where everyone is respected and included with equal opportunities.
Can you name three diversity challenges that companies have to pay attention to?
Diversity and inclusion should be approached strategically and managed as a company™s priority to have an impact. Building inclusive workplace and implementing diversity and inclusion activities must be timely planned and key internal stakeholders provided with skills and training before a company can gain the full advantage of a diverse work environment.
New way of thinking about D&I focuses on meeting the needs of the individual and not so much on an HR-led Leadership and role models for inclusive behaviors are the key ingredient for raising an organization™s D&I capability. Leading by example by educated and trained management, is the fastest way to realization of D&I targets.
Employees™ sense of inclusion can contribute to an organization™s performance and talent retention, so it is important to invest continuous efforts to strengthen highly inclusive culture. This proves to be very important, especially with the new challenges facing employees due to Covid-19. A good approach to building a highly inclusive culture is a diverse & inclusive leadership, meritocratic company culture, continuity of professional-advancement opportunities and meaningful interactions of employees with senior leaders.
What do you do to convince your colleagues to see the value in diversity management, or even more to truly get them on board?
Sharing personal experiences about the learning process, personal and professional growth and career-changing opportunities, brings D&I topics closer to employees. Coca-Cola HBC Croatia is part of a large international system that provides countless career development opportunities, education, best practices and ideas sharing, while providing mentors and role models of different backgrounds. To learn and have insights into different perspectives and positions of more experienced colleagues and other co-workers, buyers, consumers, or even competition, is perhaps one of the most important lessons in my career. Listening to our employees and providing resources that empower change is critical to our growth, as well. I strive to be a mentor that helps younger colleagues navigate business challenges, help them advance in their careers and contribute to the business through peer-to-peer counseling and resources, training, inspiring talks and more.
Any plans for the upcoming #EUDiversityMonth this May?
This year we are planning on rolling out our D&I agenda plan on May 21st, to coincide with the EU Diversity Month. Our D&I Council will work on developing new activities aimed at improving diversity and inclusion according to our company policies and values. We will also share our experiences and discuss the differences and similarities between the countries in which we operate.
This interview was produced with the financial support of the European Union (project Workplace Inclusion Champion WIC). Its contents are the sole responsibility of the author and do not necessarily reflect the views of the European Union.