Siniša Marijan, CEO, Končar - Institut za elektrotehniku
Siniša Marijan, CEO, Končar - Institut za elektrotehniku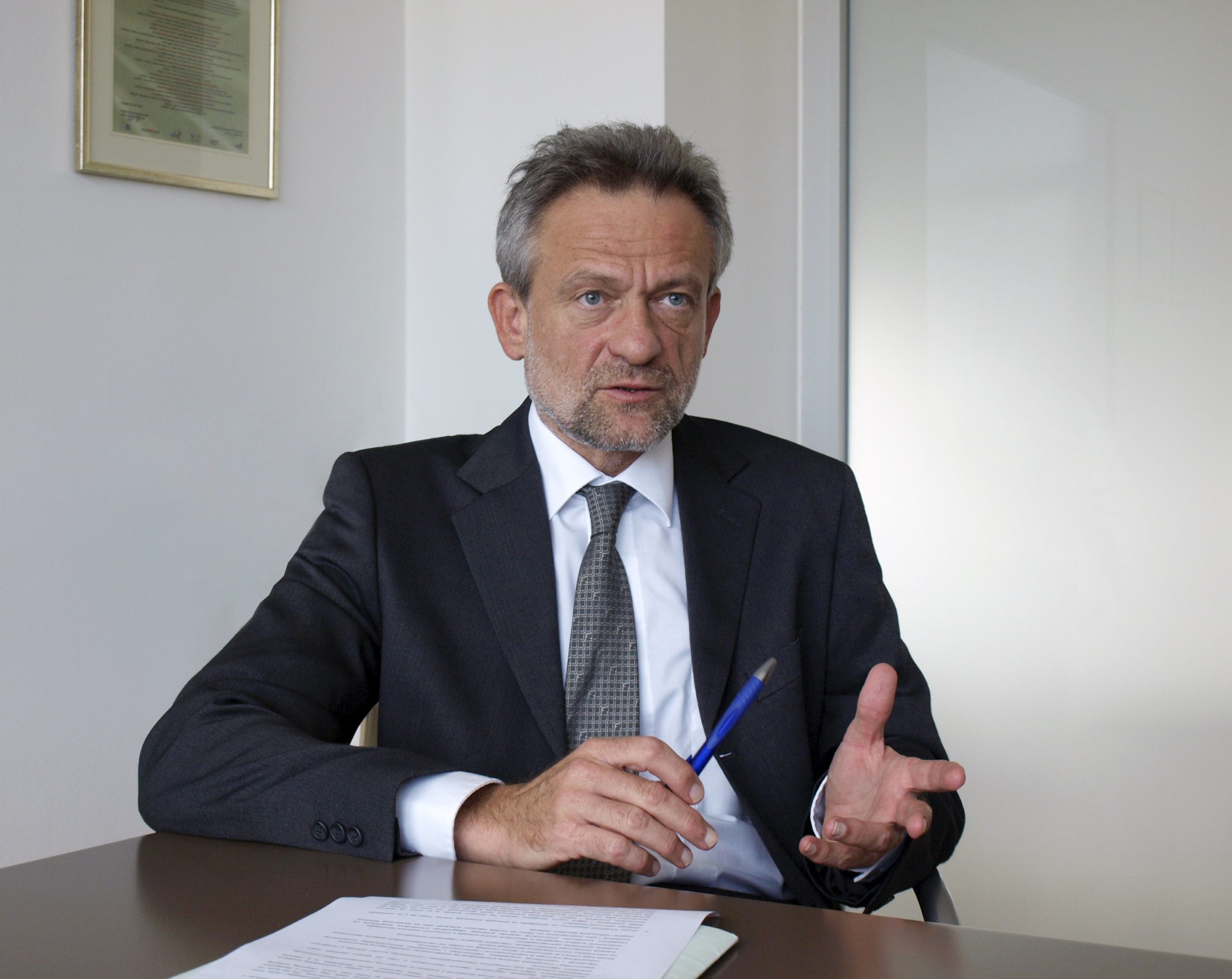 Diversity management implies a systematic and planned commitment of the Institute to attracting and retaining employees with different profiles and capabilities with a view to achieving a higher competitive edge through the inclusive work environment and teamwork.
Could you share with us some key milestones in the D&I journey of your company?
The foundations for accepting and encouraging diversity and non-discrimination, as key values for the sustainable development of the KONČAR - Electrical Engineering Institute, have been laid since its establishment. Thanks to the core business of the Institute and its role in the KONČAR Group, as a central place for applied research and development in the field of the Group's production program, its organizational culture that supports work in multifarious teams on research and development tasks in other companies of the Group, or with international partners in various R&D projects. However, the signing of the Diversity Charter in 2017 prompted us to adopt our own Diversity and Non-Discrimination Policy and define the goals through the Diversity and Non-Discrimination Promotion Action Plan, which presents in detail measures per key Policy areas and goals in certain periods, and specifies responsibilities, time frames and measurable performance indicators.
What aspects of diversity management have the highest priority in your company?
The goals of this Policy and the Action Plan are grouped in five key areas: diversity management, recruitment, selection and retention of employees, work environment, communication and training, and balancing of private and business life. The goals are as follows:
| | |
| --- | --- |
| KEY AREAS | GOALS |
| Diversity management | Principles of diversity and non-discrimination are actively fostered and promoted at all levels of workplaces in the Institute. |
| Recruitment, selection and retention | Employees and jobseekers have equal access to jobs in the Institute and are equally treated in the processes of selection and advancement. |
| Work environment | Diversity principles are integrated in the performance management process and in the training and advancement programmes. Managers and employees have the skills and knowledge necessary to prevent any harassment or violent behaviour. |
| Communication and training | Diversity and Non-Discrimination Policy is accessible to all the stakeholders of the Institute and its principles are understood and supported by all of them. |
| Balancing of private and business life | The Institute has a flexible work schedule, including working from home option, which enables employees to balance their private and business lives and continuous support of personal advancement. |
Which D&I activities have been implemented in your organization so far?
The Institute is a signatory of the Diversity Charter, a voluntary initiative of companies which promote the implementation of diversity and non-discrimination principles as fundamental values of modern society. Diversity and non-discrimination policy is a positive practice of the Institute based on internal rules (Rules of Employment), Croatian legislation (Labour Act and Anti-Discrimination Act), General Declaration of Human Rights,
ILO Declaration on Fundamental Principles and Rights at Work
, UN Global Compact (initiative for corporate social responsibility) and UN Guiding Principles on Business and Human Rights.
In your opinion, what are the biggest challenges faced by the industry sector in creating a diverse and inclusive workforce?
Incorporate workplace diversity principles into management systems and processes,
Incorporate behaviors that support the principles of diversity into education and development programs and performance management systems,
Encourage and support managers in fully understanding the needs of employees,
Provide tools for managers through workshops and other educational activities to identify and manage inappropriate behavior (e.g. management programs),
Ensure impartiality in access to all types of professional guidance, professional training and advanced training of employees in achieving business goals.
What business benefits do you see as a result of increasing D&I?
Diversity management implies a systematic and planned commitment of the Institute to attracting and retaining employees with different profiles and capabilities with a view to achieving a higher competitive edge through the inclusive work environment and teamwork. Diversity and Non-Discrimination Policy is aimed at improving understanding of the impact of diversity in all stakeholders of the Institute by defining goals, roles, responsibilities and monitoring measurable performance indicators.
Can you name three diversity challenges that companies have to pay attention to?
Acceptance and fostering diversity and non-discrimination as key values for sustainable development of the Institute are implemented through three important segments: organizational culture, management and employees. Diversity fostering requires an inclusive work environment in which:
employees are encouraged to continuously improve business and are evaluated in accordance with their contribution,
cooperation and difference of opinions are respected,
creative solving of problems and finding new opportunities are appreciated,
diversity is utilized and promoted.
What do you do to convince your colleagues to see the value in diversity management, or even more to truly get them on board?
Diversity management in this context is a voluntary effort of the Institute to recognize and involve persons with different characteristics to ensure innovation, creativity and adaptability, achieve long-term business success and thus contribute to the goals of non-discrimination.
Any plans for the upcoming #EUDiversityMonth this May?
In the coming period we plan:
The initiative "We're as successful as we understand each other better."
In the past few years, the Institute has increased the need for experts with specific professional knowledge and certain competencies, and the attraction and employment of professional staff from EU countries and third countries will be intensified. Through the processes of inclusion and adaptation so far, we have learned that the best way to incorporate diversity and non-discrimination into the work environment is to enable everyone to contribute to better mutual understanding. In the coming period, we will be hiring associate from Russia. In order to ensure faster adaptation and overcoming possible barriers (for example, linguistic, cultural, etc.), the initiative "We're as successful as we understand each other better" was designed. The usual programs for all new employees include getting acquainted with the plan and program of introducing new associates to the job, legal and professional assistance. A mentor is appointed who presents the whole process, rules and procedures that are applied in checking the tasks of business units in accordance with the schedule. In order to get a complete picture of the Institute and Končar Group, seminars for new employees are held at the beginning. On the portal of the Institute, all employees are introduced to new employees and information is shared about the business unit in which he/she is employed and the workplace where he/she works. To involve employees from other cultural backgrounds, the "We're as successful as we understand each other better" initiative includes additional programs to adapt more quickly to the new environment and better mutual understanding. The promotion of the initiative is conducted through all communication channels, and includes several activities and workshops on ways to help better communicate or understand specific needs. Before communicating the initiative, a survey of associates is conducted through which they can give their ideas and suggestions on how they can help and get involved in the preparation or better adaptation of the new employee. According to the ideas of ‹‹the employees, new activities will be created.
Publish the Handbook on Diversity and Inclusion of the Institute
The handbook will offer advice, useful solutions and examples for making real progress in creating a more innovative environment (Employment Guide, Introduction to work - quick adaptation, Education and development of employees, Communication and organizational culture ...)
 Develop an Action Plan for the Promotion of Diversity and Non-Discrimination for the next three years.
This interview was produced with the financial support of the European Union (project Workplace Inclusion Champion WIC). Its contents are the sole responsibility of the author and do not necessarily reflect the views of the European Union.