Mario Matić, General Manager, Orbico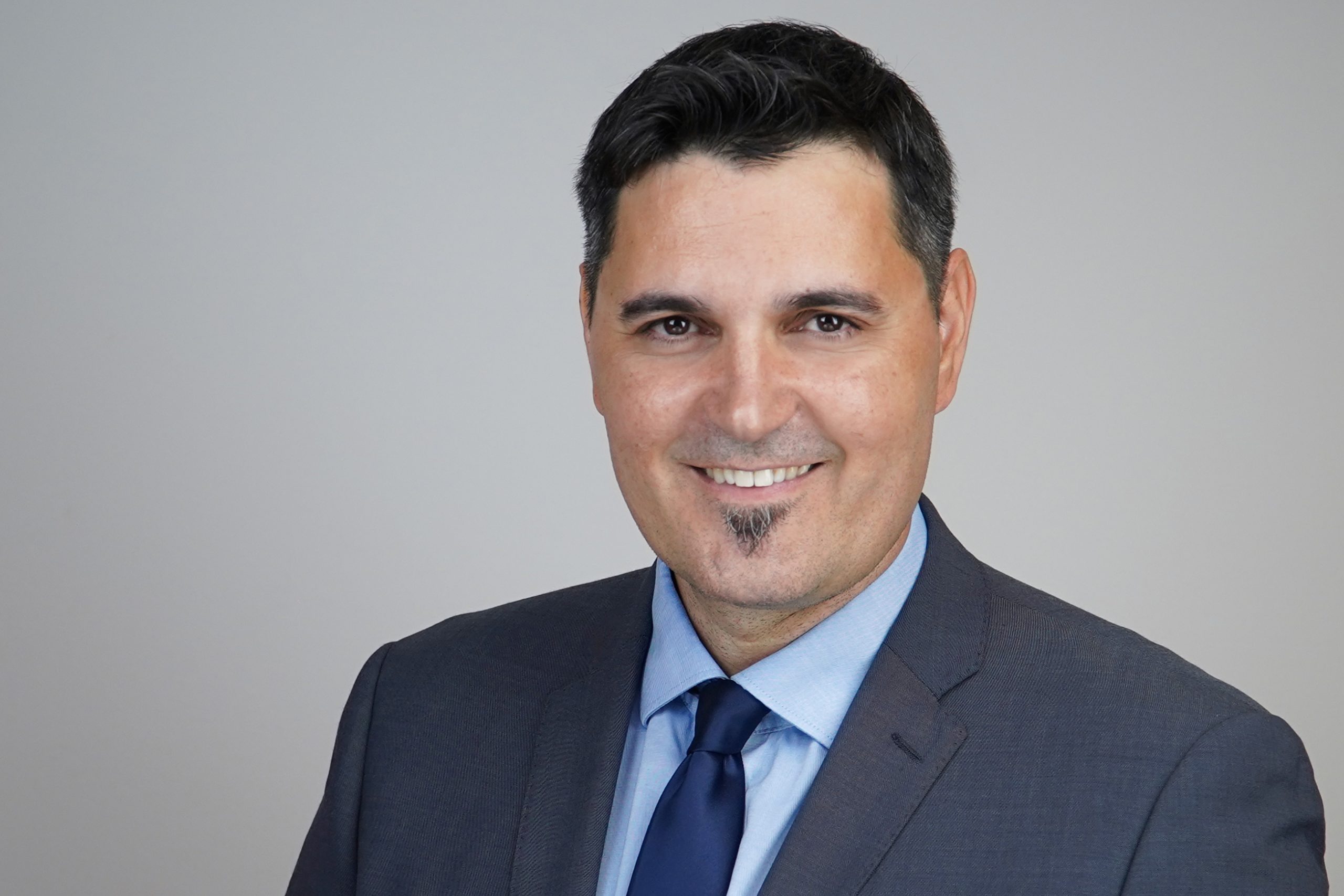 Mario Matić, General Manager, Orbico

Inclusiveness of all people, regardless of many factors that can make us seem different, is a way to celebrate diversity that makes our company even more strong.
Could you share with us some key milestones in the D&I journey of your company? What aspects of diversity management have the highest priority in your company?
My journey with Orbico began 18 years ago. The big challenge and opportunity for me was to take on the role of General Director in 2019. In April of that same year, my colleague Vesna Rendulić, who has been part of the Orbico team for more than 20 years, joined me in running the company. It is an interesting fact that our board consists mainly of female colleagues. The same applies to the group management board. Inclusiveness of all people, regardless of many factors that can make us seem different, is a way to celebrate diversity that makes our company even more strong. During the challenging year 2020 we showed that the Orbico values are our guiding light that always leads us towards a more successful business future, which would be impossible without the people who make up the Orbico team. Our values = our identity:
We trust in people
We have passion for winning
We encourage ownership approach
We act with honesty and integrity
We show respect for all individuals
We highly esteem personal mastery
We are attuned to changes
In 2020 year, our employees nominated their colleagues for ambassadors of Orbico values for the first time ever. All employees had the opportunity to select the colleagues they considered the best representatives of each of the Orbico™s values because of their work ethics and behavior. 7 Orbico values = 7 ambassadors of Orbico values
Which D&I activities have been implemented in your organization so far?
Here are some of the activities we support:
the work of the Wings for Life Foundation in researching spinal cord injuries. In previous years, our team of runners participated in the Wings for Life World Run in Zadar. In 2020, they participated in the race via the Wings for Life app, and on May 9 this year, they will participate in the same way.
In our warehousing business we use products manufactured in the Institution for employment, work and professional rehabilitation of persons with disabilities.
In autumn of 2020, we were involved in providing support to marginalized young adults and young people without employment on how to apply and prepare for a job interview. Orbico has been participating in this program for the past few years.
For last year™s Orthodox Christmas, we organized a donation of gift packages for children from Glina.
When our employees become parents, they are entitled to an additional day of annual leave as well as a support in products from the children's range.
Our goal is for our employees to spend a very special day with their children for the first day of Primary school in September. It™s a big day for the whole family, so we give our employees who are parents of first graders a day off to support them.
In your opinion, what are the biggest challenges faced by the industry sector in creating a diverse and inclusive workforce?
The biggest challenge, but also an opportunity, is to know how to listen to your employees, especially in these times of change. We have a diverse company structure, in terms of many factors, e.g., gender, age, work location and job responsibility, and we want to show to all of our employees that we appreciate them. Each year we create an employee satisfaction survey. We listen to our employees and react on results. For example, our employees have shown that they want additional education in order to improve their work and personal growth. We have formed a new project Capability development team with the intention to build a structured curriculum for our employees. It is a big project and we are very excited to have a program where we have the opportunity to share knowledge we have built over more than 20 years of successful business. Since the beginning of Covid-19 pandemic, in order to be a safe work place for our employees and business partners, Orbico offers has been offering diverse and new models of working. Office employees practice
home office
work and it has become one of the new and normal work environments. We promote the highest standards by protecting the health of our employees who work in the field and in warehouse. In June 2020, we organized the Covid-19 survey to find out how our employees feel about the new way of working to better understand and help them.
What business benefits do you see as a result of increasing D&I?
When employees feel included in their work team, they are motivated and committed to do their job. Simply put " employees who feel at home while working " that™s the strength we strive for. When the whole company does that, the results speak for themselves. Every year we achieve our business goals, and we set even higher goals for the next year. Engaged and competent employees are key magic ingredient in every great organization. Employees with high energy level, who are proactive and focused, who take responsibility and promote change for the better contribute to the organization development and move it forward.
Can you name three diversity challenges that companies have to pay attention to?
It can be challenging to provide an opportunity for employees to thrive and grow within the company™s structure. Recognizing the potential of our employees is crucial to this matter, because you have a
win-win
situation if you have a pool of employees who are willing to step up and be promoted to start working in a new team or take a job that requires more responsibility. Generally speaking, dissatisfaction of employees can be a major threat. In our experience, when you create a company culture that is open to change and encourages employees to take that extra mile step " your employees are proud to be part of a team and are eager to share their best practices. Every obstacle is challenge that can be transformed into improvement. The biggest challenge is to be open to the needs of employees. When you have open communication to your employees, you not only want to answer their questions and suggestions, but also show that you respect them.
What do you do to convince your colleagues to see the value in diversity management, or even more to truly get them on board?
We have many division managers and team leaders who represent different diversity categories " they are women, young people or come from different parts of Croatia. We share our results openly with the entire company. Our company™s structure and results openly show what we achieve and, more importantly, how we manage our projects. Every year we organize Value Day, which is an amazing opportunity for all of us to express gratitude to our team as a whole, but also to engage all our employees to see that we truly incorporate Orbico values into our daily work. Orbico values are in line with promoting diversity and we™re proud of our work ethic which is guiding us into a brighter and even more successful future.
Any plans for the upcoming #EUDiversityMonth this May?
With the intention of empowering our employees in these challenging times, we are focusing our efforts on developing wellbeing within the company. In May, we plan to organize an educational lecture for all our employees to encourage them to think about diversity and their unconscious bias in the workplace. Moreover, we encourage the collection of plastic bottle caps in workspaces at all our locations in order to lend a helping hand to children with leukemia and lymphoma in obtaining expensive medications. By collecting plastic caps, we are committed to the humanitarian cause for the sick, and we are also actively protecting the environment.
This interview was produced with the financial support of the European Union (project Workplace Inclusion Champion WIC). Its contents are the sole responsibility of the author and do not necessarily reflect the views of the European Union.