Damir Zorić, General Director, Hrvatska udruga poslodavaca
Damir Zorić, General Director, Hrvatska udruga poslodavaca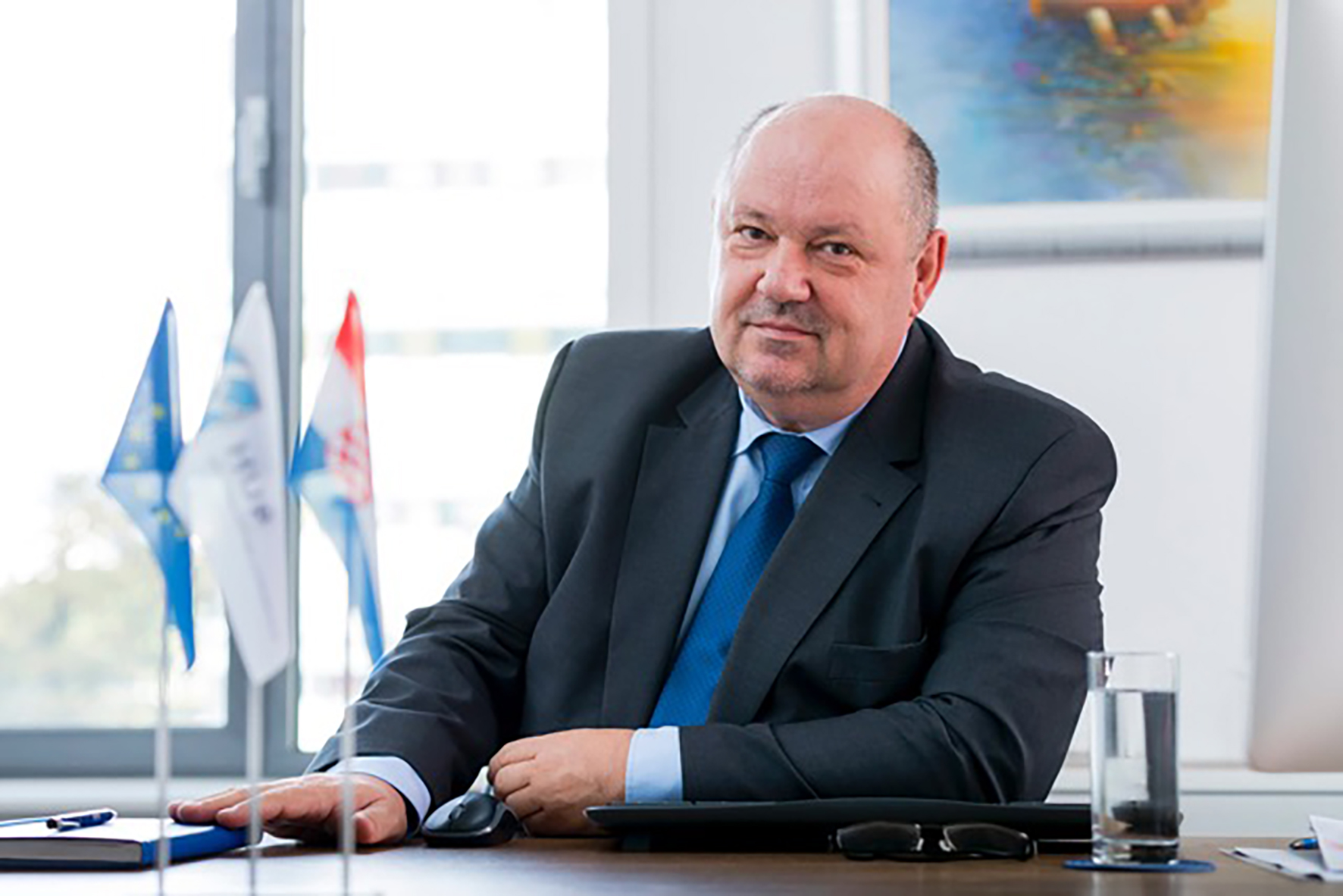 Not only do women still have less opportunities for career advancement then men, but they also have to work a lot harder to stay in top management positions once they get there. The issue of women empowerment and gender balance in business is therefore one of the main aspects of diversity CEA is continuing to promote.
Could you share with us some key milestones in the D&I journey of your company?
Croatian Employers´ Association (CEA) has always promoted human rights, equal opportunities and organizational inclusion among the Croatian business community. Some of the basic principles which CEA stands for are dynamic and sustainable growth of Croatian economy, good governance by social responsibility standards, and flexible labor market and competent workforce. This makes it our obligation to promote diversity management if anything than for the reason it contributes to all the above and makes for smart business. Some of the key milestones, that have influenced our activities in the D&I space even more, were: taking on management of the UN Global Compact Local Network in 2012, launching the CEA Base of business women in 2015, and adopting the Diversity Charter in 2017, as one of the first organizations in Croatia. These were followed by many successes we consider small milestones in our ongoing journey of D&I activities. In the last year alone, 10 Croatian companies have been accepted into UN Global Compact membership, which is more Croatian new-joiners in one year than ever before, while the Base of Business Women numbers 150 members to date. In addition, we have had numerous projects throughout the past several years focused on different aspects of diversity and inclusion.
What aspects of diversity management have the highest priority in your company?
D&I discussions often dwell on gender equality with good reason. Not only do women still have less opportunities for career advancement then men, but they also have to work a lot harder to stay in top management positions once they get there. The issue of women empowerment and gender balance in business is therefore one of the main aspects of diversity CEA is continuing to promote. There are other equally important societal and diversity issues we are doing our best to raise awareness about, like the benefits of employment of people with disabilities and the importance of inclusion of migrant workers in Croatian labour market. There is also the issue of bridging the age gap in workforce. More and more of our members share good practices on all of these aspects of D&I.
Which D&I activities have been implemented in your organization so far?
To number just a few most recent activities, in 2020 CEA ran the mentorship program as part of CEA Base of Business Women platform, as well as Target Gender Equality, a UN Global Compact program, aimed at increasing the representation of women in top management positions. Beginning of last year, before Covid-19 pandemic forced us all to switch to working from home, we organized a round table discussion on the topic of employment of persons with disabilities and a workshop about employing foreign workers in a socially responsible way. Both events had high attendance by our members which shows the ever growing interest among the business community for these issues.
In your opinion, what are the biggest challenges faced by the industry sector in creating a diverse and inclusive workforce?
As many of the diverse companies report, the transition to a more diverse workforce isn™t a smooth one. The reason for this lies simply in the fact that humans are creatures of habit, and are reluctant to change their ways of doing things. This is why we find it very important to have discussions and sharing of experiences between companies that have gone through this process. In my opinion, in creating a diverse and inclusive workforce, the biggest challenge is creating an environment in which people feel involved, respected, valued and connected. This is key. Only then can they feel motivated and contribute at work every day.
What business benefits do you see as a result of increasing D&I?
The benefits for the business are numerous. Companies report on improved productivity and even financial growth as result of implemented D&I principles. Diversity provides an opportunity to combine different ideas and approaches in order to address obstacles and achieve business goals. It can provide access to new market segments, help reflect different customer demands, contribute to aligning business with unique customer needs, encourage innovation in products and services. Employers who actively take into account the whole pool of talent at their disposal have a competitive advantage in terms of hiring and retaining hardworking, productive and loyal workers. Simply put, implementing Diversity & Inclusion principles in an organization is good business.
Can you name three diversity challenges that companies have to pay attention to?
I would say the challenges lie in human nature. While differences in skills, education and experiences can produce constructive debate amongst employees and help them reach the best solution, they can also create interpersonal conflict, biases and prejudice. As much as we don™t like to admit it, people too often make decisions based on biases, rather than on facts and logic, and this is no different in the workplace. Employees will base their decisions and judgements on unconscious biases despite their best intentions. The other challenge would be recognizing a particularly innovative solution among śtoo manyť ideas. If you believe in giving every employee a chance to be heard, to present their idea and contribute to the problem-solving, the best or the most innovative solution can go unnoticed. Too many opinions can also compromise the organisation™s ability to stick to tight deadlines that we all face everyday. While these challenges are important to keep in mind, there are still a lot more benefits in managing and working in a diverse and inclusive workplace.
What do you do to convince your colleagues to see the value in diversity management, or even more to truly get them on board?
CEA organizes workshops, roundtables and conferences, giving the floor to our members that are pioneers in diversity management in Croatia to share their good practices and inspire others. Seeing what is already being done, and how it has benefited people and business, is the best way to get those that are still not convinced to give diversity a chance. Only by including all members of our society can we move forward towards prosperity and better future for everyone.
Any plans for the upcoming #EUDiversityMonth this May?
No plans for this year's celebration.
This interview was produced with the financial support of the European Union (project Workplace Inclusion Champion WIC). Its contents are the sole responsibility of the author and do not necessarily reflect the views of the European Union.