Eugen Sunara, Hrvatska Lutrija, Member of the Managing Board
Eugen Sunara, Hrvatska Lutrija, Member of the Managing Board
U sklopu dvogodišnjeg projekta Lideri uključivosti na radnome mjestu donosimo intervjue s čelnicima kompanija potpisnika Povelje o raznolikosti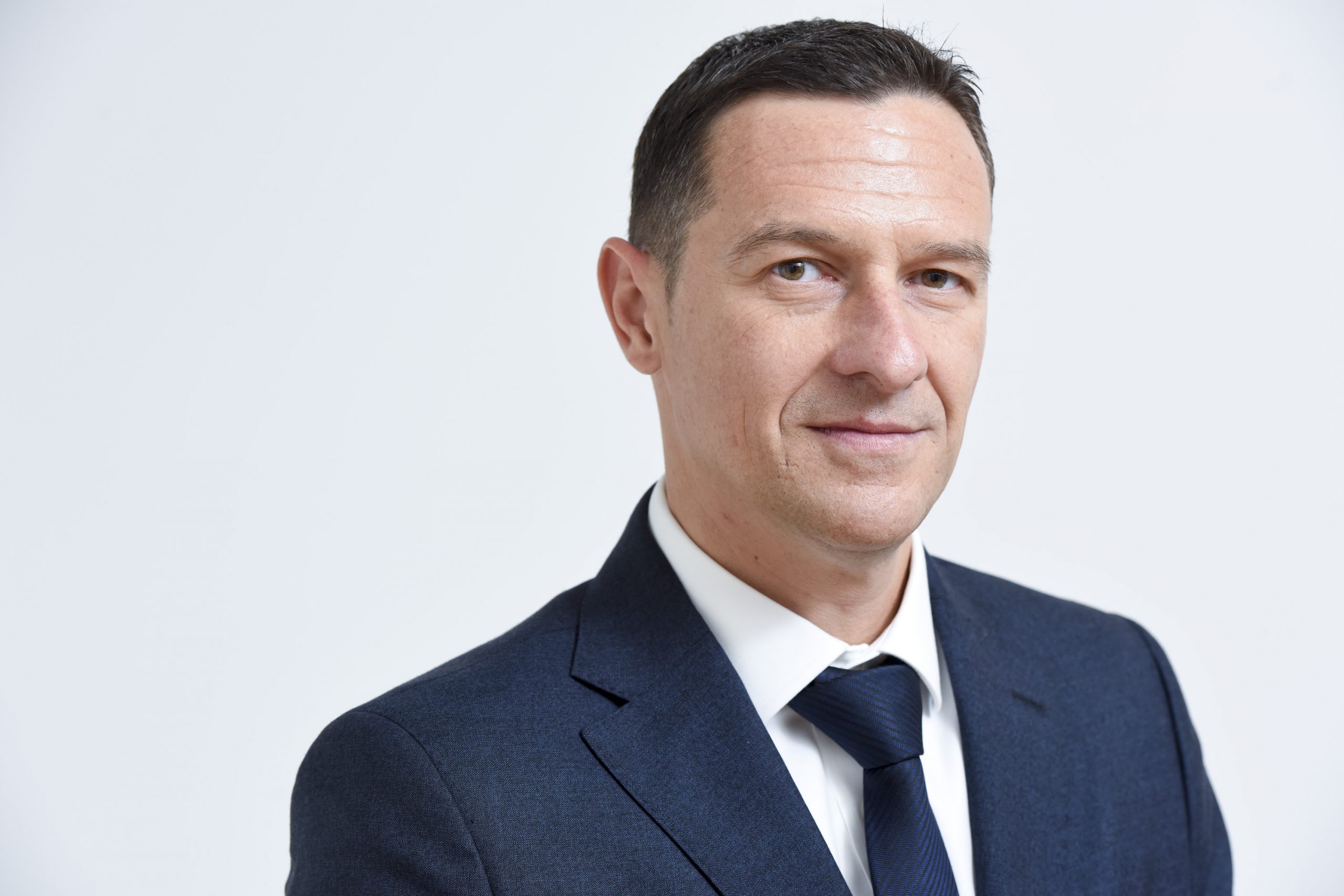 In the global market, companies have recognized the importance of diversity, and are actively promoting and communicating it as part of their business strategy and product differentiation.
Could you share with us some key milestones in the D&I journey of your company?
Although diversity and non-discrimination policy has been part of our corporate culture for many years, with the signing of the Diversity Charter in 2018, we have further emphasized our commitment to the topic. We are especially proud of the fact that we are a company that provides equal opportunities for all, regardless of age, gender, nationality or ethnicity. This is supported by the fact that 73% of the total number of employees are women, most employees are in the group of 40-50 years of age and the average age of employees in the company is 43 years.
What aspects of diversity management have the highest priority in your company?
We are extremely committed to providing equal opportunities for all and to promote gender equality accordingly. In this regard, 50% of our top management team are women. The gaming industry potentially poses a threat to the development of addiction, especially in relation to online gaming. Protecting the health of our players is one of our highest priorities, and in the segment of responsible game management we are recognized as a company that is a reliable and safe place for players to play.
Which D&I activities have been implemented in your organization so far?
After a series of earthquakes that hit Croatia in 2020, the Croatian Lottery has allocated significant financial resources to help earthquake-affected areas. We also provided psychological and material assistance to our employees and their families in the area. We are looking forward to many years of participation in the project "The experience is golden", in which we provide business experience to students with disabilities and students of lower financial status. The balance of business and private life is extremely important to us, and we provide additional days off for parents of minor children, give a day off for parents for the first day of school and financial support for single parents to buy school books. We have recently introduced a mentoring system as part of the talent management program, with intention to strengthen younger employees and prepare them for more demanding work roles in the future.
In your opinion, what are the biggest challenges faced by the industry sector in creating a diverse and inclusive workforce?
From education, science to art and culture, sport and leisure to supporting the disadvantaged and disabled, there are many deserving calls on limited funding. Without national lotteries, European society, culture and welfare would be 21 billion EUR poorer. The biggest diverse challenge is certainly gender, ethnic and cultural differences. Such intolerances cannot and must not be accepted in a professional work environment.
What business benefits do you see as a result of increasing D&I?
In the global market, companies have recognized the importance of diversity, and are actively promoting and communicating it as part of their business strategy and product differentiation. The consequent effects are, in addition to strengthening the company's business reputation, and consequent revenue growth. Everyday consumption is conditioned by a number of different factors, so customers today choose products backed by companies that support diversity and sustainability.
Can you name three diversity challenges that companies have to pay attention to?
The challenges of the global market, which companies face today, relate primarily to ethnic diversity. Especially because online business erases market boundaries. Gender inequality remains a hot topic, despite efforts to strengthen the position of women in certain industries with an emphasis on key positions. With the accelerated development of technology, age inequalities appear in certain industries and it is necessary to pay special attention to the older age group of employees (> 50 years of age).
What do you do to convince your colleagues to see the value in diversity management, or even more to truly get them on board?
The topic of diversity is a part of sustainable development that we, as a company, have been actively promoting for several years. In this regard, a multidisciplinary team of employees has been created to monitor activities and report, and in the future their wider activities are planned in terms of specific actions to be implemented.
Any plans for the upcoming #EUDiversityMonth this May?
In May, we will mark the month of diversity by organizing a photo contest for all employees and invite our players to the celebration via social media. We want the photographs to show the diversity that they see and experience in everyday life and that can inspire and motivate someone else to change.
This interview was produced with the financial support of the European Union (project Workplace Inclusion Champion WIC). Its contents are the sole responsibility of the author and do not necessarily reflect the views of the European Union.