Ivana Budin Arhanić, Vice President of Business Development and Corporate Affairs, Valamar Riviera
Ivana Budin Arhanić, Vice President of Business Development and Corporate Affairs, Valamar Riviera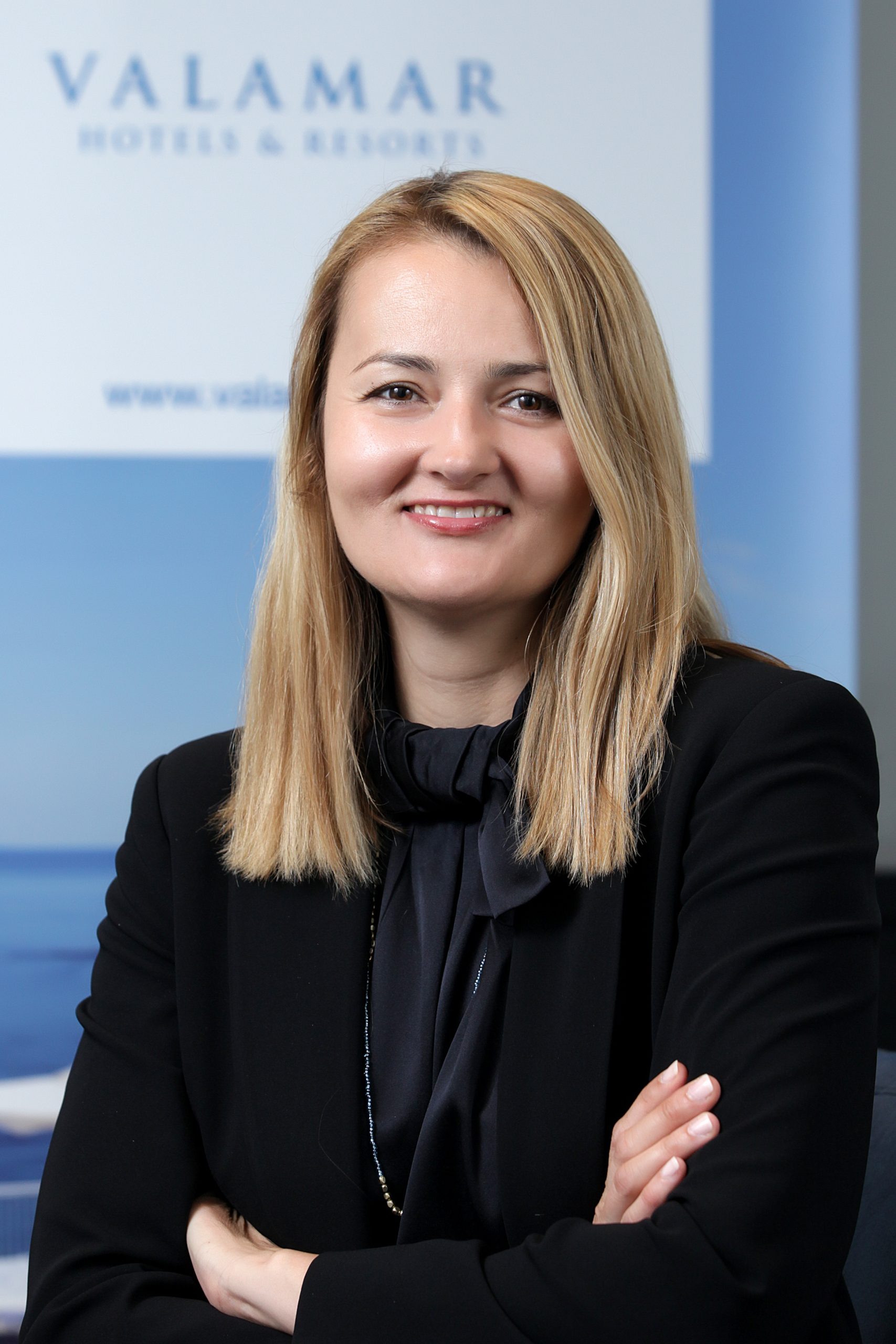 At Valamar, we aim to ensure that all employees have the opportunity to contribute, advance and build a career regardless of their profile, gender, racial or ethnic origin, religion or belief, disability, or age.
Could you share with us some key milestones in the Diversity & Inclusion journey of your company?
We have built a stimulating corporate culture in which guests and employees come first, which also means that we are constantly building an organizational culture that is based on mutual respect and the appreciation of individual differences. In 2017, we decided to sign the "Diversity Charter Croatia", after which we drafted and implemented a "Diversity and Non-Discrimination Policy" which actively promotes diversity as a value in our business processes and organizational culture.
What aspects of diversity management have the highest priority in your company?
At Valamar, we aim to ensure that all employees have the opportunity to contribute, advance and build a career regardless of their profile, gender, racial or ethnic origin, religion or belief, disability, or age. In order to encourage diversity and include all our employees in the growth of the company, Valamar actively develops the skills and competencies of its employees. Valamar also creates individual development and career plans that are geared to enhancing individual talents, which in return deliver more innovation and contribute to the growth of our business.
Which D&I activities have been implemented in your organization so far?
Due to the seasonality of the hospitality industry in Croatia and the impossibility of finding a sufficient number of employees in Valamar's destinations, some of our seasonal workers move from inland Croatia to the coast during the summer months. In order to provide them with quality accommodation, we have developed the "Valamar House" concept, a hotel for employees in each of our destinations, in which we invested around 9 million euros from 2016 up to 2021. Â Each Valamar House has a common entertainment area and a shared kitchen, which creates the feeling of home, belonging and togetherness during the time when employees are away from their families. In 2019, we launched the Super ValamArtists project, open to all our employees. This initiative promotes employees' involvement in the community, encouraging volunteering and various other social and sports activities. In addition, Valamar regularly includes younger employees (Generation Y and Z) in strategic projects, which are implemented under the supervision of the project management office, thus giving young people the opportunity to participate in key development initiatives. All senior directors participated in a workshop at the end of July 2020, on the topic: "Gender equality in the workplace". Participants had the opportunity to learn more about the concepts of indirect discrimination, multiple discrimination and positive measures to prevent discrimination, as well as how gender equality is legislated.
In your opinion, what are the biggest challenges faced by the industry sector in creating a diverse and inclusive workforce?
Working in the hospitality industry often requires seasonal work, shift work, manual work and work outside the place of residence, which makes the inclusion of older employees, employees with small children, employees with certain disabilities or employees who cannot commute daily to tourist areas challenging. Another challenge is ensuring that career development, education and awards programs promote diversity and inclusion, so that diverse groups of employees have equal opportunity and access to knowledge and career development within the company.
What business benefits do you see as a result of increasing D&I?
The diversity of human resources is key in encouraging innovation and creativity; therefore, it is also the basis for business growth. Recognizing and respecting diversity creates a stimulating organizational culture where everyone feels welcome, all the while increasing job satisfaction and loyalty to the company. It also creates a culture conducive to successful new product development based on better understanding of various customer needs. In the past ten years, Valamar has achieved strong growth through the development of new products and services, which is a testament to having successfully fostered an open and innovative corporate culture. 2020 was a challenging year due to the COVID-19 pandemic, but Valamar managed to protect all jobs through our "Pause, Restart" program. The program is well received by employees and is based on a high level of solidarity.  Employees who were waiting for work were receiving 60% of their regular salary throughout the crisis period. Management accepted a year-long reduction in salaries of up to 30% and also received payouts in the amount of 60% when not working. Dividend payment for 2019 was revoked in March and members of the Supervisory Board waived their regular fees.  All these measures greatly contributed to Valamar™s ability to keep everyone employed while also maintaining the company's liquidity during the crisis. At Valamar, we monitor the share of female managers at company level, which is stable at 41%, while the percentage of women in corporate positions has recently increased to 45%. A high share of women has also been recorded in in-house employee development programs for training future leaders. In the last generation of V-academy students, the share of women was 56%, and 32% in V-LEAD programs.
What do you do to convince your colleagues to see the value in diversity management, or even more to truly get them on board?
The hospitality industry provides services to guests who speak different languages, come from different cultures, and have different values. Therefore, tourism employees usually do not need much persuasion to agree that diversity is important and welcome. Our work is focused on consciously implementing those principles and values in our corporate programs and practices so that we actively promote diversity.
Any plans for the upcoming #EUDiversityMonth this May?
We will communicate our efforts on promoting diversity to our employees and invite them to become involved in various projects focused on the recovery of tourism and launching a new development cycle at Valamar.
This interview was produced with the financial support of the European Union (project Workplace Inclusion Champion WIC). Its contents are the sole responsibility of the author and do not necessarily reflect the views of the European Union.