Jiří DvorjančanskĂ˝, Member of the Board and General Manager, A1 Hrvatska
Jiří DvorjančanskĂ˝, Member of the Board and General Manager, A1 Hrvatska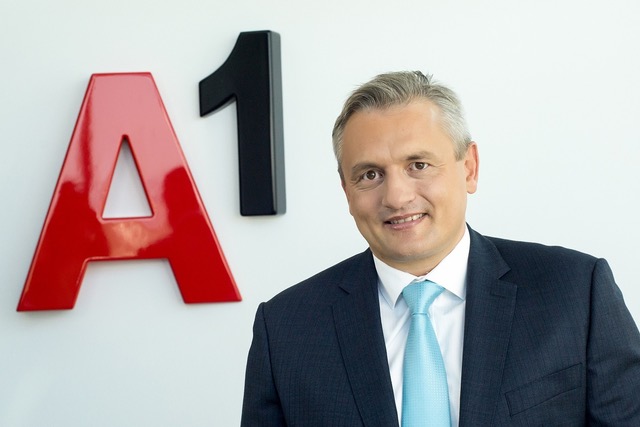 The highest priority in our company in terms of diversity is to provide equal opportunities for career development for women and men.
Could you share with us some key milestones in the D&I journey of your company?
Diversity is a part of our sustainability strategy, which focuses on three areas - reducing environmental impact, improving digital skills and fostering social diversity and gender equality. The A1 Group wants to achieve progress in these areas, with the most prominent being gender equality. That topic is very important at A1 Hrvatska, and we are already among the best countries in the Group, with no plans on stopping. We promote gender equality by providing equal opportunities for promotion and career development regardless of gender with various mentoring programs in which colleagues help each other build successful careers. We try to make it easier for employees to achieve a balance between professional and private life, especially for women and new parents. In addition to flexible workplace and time, we offer our Flexi Baby program, which allows employees after returning from maternity, parental, adoptive or foster leave, to work part-time - six hours a day - for the first three months, while receiving full salary. Both parents can use these benefits under the same conditions.
What aspects of diversity management have the highest priority in your company?
The highest priority in our company in terms of diversity is to provide equal opportunities for career development for women and men. In A1 Hrvatska we still have to work to have more women in top management, but we are sure that visible change will soon follow even there if we are persistent with implementing programmes that promote diversity.
Which D&I activities have been implemented in your organization so far?
Besides offering flexible workplace and hours, which enable employees to reconcile business and private obligations more easily, we also conduct trainings with the goal to acquire new knowledge and skills, to be competitive and have equal opportunities within the company. Our mentoring program empowers employees, primarily women, to take initiative and position within the business community. A training on śUnconscious biasesť is available to all of our employees. Collaboration between younger and older generations is strongly encouraged at A1 Hrvatska. From the moment employees join the company, they are immediately connected with their own mentor, but also with a buddy who introduces them to our corporate culture and company values. By providing different views on our business, by accepting different ideas regardless of experience and field of work, and by creating the synergy of different experiences we ensure excellent results and growth.
In your opinion, what are the biggest challenges faced by the industry sector in creating a diverse and inclusive workforce?
The biggest challenge in the ICT sector is to attract all the variety of talent we need, especially women, which are underrepresented in STEM. According to DESI 2020 (Digital Economy and Society Index) in Croatia only 1.1% women is working in STEM. EU average is above 2%.  There is a misconception in our society that women have less affinity for STEM occupations. From an early age they are taught gender roles and directed to the socio-humanistic field. This then leads to the creation of an environment in which women are not encouraged to develop an interest in STEM, and often need to prove themselves much more than men of the same qualifications, even though they possess equal skills. This is slowly starting to change, but it still often deters women from building a career in STEM. For those few women on the market, we compete with a number of companies in the highly competitive ICT sector, which makes it even more difficult to ensure a balanced gender ratio we strive for. In order to change this, it is necessary to change stereotypes about śtraditionally maleť or śtraditionally femaleť occupations and to promote equality from an early age.
What business benefits do you see as a result of increasing D&I?
Diversity has a number of advantages that, when adequately combined, have not only an extremely important impact on the overall business, but are also a factor of differentiation between successful and less successful companies. Recent research shows that companies that lead in the implementation of diversity policy are more likely to make a higher profit than the national industry average. On the other hand, companies that are at the bottom of this scale do not have statistically good chance of achieving above-average results. The reason why diversity is so important to a company starts from the very feeling of belonging among employees, which motivates and encourages them to cooperate and be more productive. It increases the trust in the company and employee™s self-confidence, makes them more creative and engaged. Diversity encourages us not to only employ people of a specific profile, but to explore candidates of different backgrounds, genders, ages, knowledge, interests. This enriches the company in many ways and opens up new business perspectives.
Can you name three diversity challenges that companies have to pay attention to?
It is challenging to ensure diversity not only by gender, but also by age, background, interests and character. It is necessary to continuously nurture the organizational culture and promote diversity so that every single employee feels accepted and comfortable.
It is necessary to ensure greater flexibility in work and introduce new ways in which employees can reconcile their business and private lives.
In Croatia, there is still a disparity in the salary that a woman receives for the same job in the same position compared to her male colleagues. Experience to date shows that women have to work harder than men to advance in their careers and that they climb the ladder more slowly than men. That is why there are far fewer women in management boards today. We need to change this practice and, regardless of gender, offer every employee equal opportunities to grow into a management position on equal terms, including salary.
What do you do to convince your colleagues to see the value in diversity management, or even more to truly get them on board?
To drive true change you need to start from the top, where organizational change comes from. Senior management must be aware and demonstrate the benefits that diversity brings to a company in order to more strongly support the idea and provide resources to invest in it. We are aware that having more women in the company's management will contribute to the company's success thanks to women's specific leadership style, process management and problem solving.
Any plans for the upcoming #EUDiversityMonth this May?
We are participating in the HRPSOR conference on diversity, where we will discuss good practices in the company, especially those we conducted during the pandemic, which brought us several national and international awards. In addition, we are preparing for a large internal campaign dedicated to this topic, which will start in the fall.
This interview was produced with the financial support of the European Union (project Workplace Inclusion Champion WIC). Its contents are the sole responsibility of the author and do not necessarily reflect the views of the European Union.